Soya Protein Hydrolysate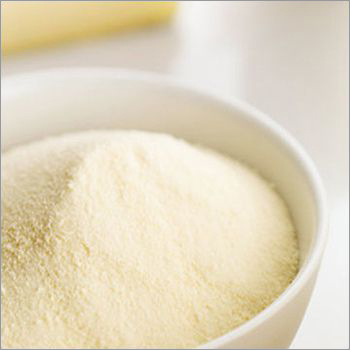 Soya Protein Hydrolysate
Product Description
Soya Protein Hydrolysate is a protein hydrolysate that is employed in food as a natural flavor enhancer. It is the hydrolyzed vegetable protein that is most frequently used. This is the source of vegetable protein, flavor enhancers, and even a component of soy in cosmetics. Our provided Soya Protein Hydrolysate is isolated from non-GMO defatted soya powder. We produce different grades of liquid and powdered soy protein hydrolysate. This protein is very effective as well as economical and safe to use.
Soya Protein Hydrolysate Specification:
SOLUBILITY: 100 % in water
COLOUR: Cream to Light yellow
pH: 5.0 to 7.0 at room temp.
LOSS ON DRYING: Max 6 %
CLARITY: 5 % solution in in water is crystal clear with out sedimentation
TOTAL NITROGEN: Available Range 9.6 to 12.8 % (Protein - 60 to 80 %)
TOTAL PLATE COUNT (Microbial) : NMT 10000 cfu per gr
Packing:
25 KG Paper bag with inner PP lining, double sealed and stitched.
(Wooden pelleting can be done for Exports.)
OR 25 kg HDPE drum with inner PP bag double sealed
STORAGE: In dry conditions
Shelf Life:
2 years from the date of packing (in recommended storage conditions)
FAQ
1. What function does protein hydrolysate serve?
Ans - The protein hydrolysates are employed in infant food formulations, particular therapeutic dietary items, and the fortification of fruit juices and soft beverages. They play a significant role in blood pressure regulation.
2. What negative impacts does hydrolyzed soy have?
Ans - Anxiety, asthma, attention deficit disorder, bloating, burning feelings, carpal tunnel syndrome, chest pains, depression, diarrhoea, confusion, dizziness, drowsiness, infertility, insomnia, and heart conditions are some of the negative consequences of hydrolyzed protein.
3. What advantages do hydrolysates offer?
Ans - Protein hydrolysates are known to boost postprandial amino acid availability, speed protein digestion and absorption from the gut, and improve the rate at which dietary amino acids are incorporated into skeletal muscle protein, compared to intact protein.
4. Is hydrolyzed soy protein organic?
Ans - It is made from soybeans that have been hydrolyzed, and it is permitted for use in organic farming throughout the United States. Plant-derived organic nitrogen from soy provides an immediate source of organic nitrogen that normally lasts for 30 days.