Fish Peptone Powder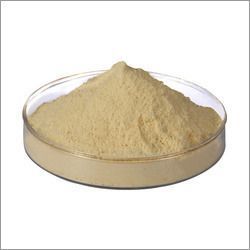 Fish Peptone Powder
Product Description
Fish peptone is a protein hydrolysate product that may be utilised as a microbial nitrogen source. This is a non-mammal peptone used in microbiological culture medium as a nitrogen source. Besides, it is used in nutrition agar to offer a protein source for microorganisms to thrive on. Our provided product is a protein-amino acid combination made from the breakdown of natural sources such as animal tissues, milk, and plants. This product is very effective as well as economical and safe to use.
Packing / Storage / Shelf Life:
Packed in -25kg HDPE drum with inner PP lining bag
Storage -Under 30oC in dry conditions
Expiry -As per label claim
FAQ
1. Describe fish peptone?
Ans - One of the protein hydrolysate products that can be employed as a source of nitrogen for microbial growth is fish peptone. Unlike protease enzyme, which was produced using either papaya extract or synthetic papain, peptone can be produced from marine fish.
2. What function does peptone serve?
Ans - Peptones are frequently added to serum-free culture media as supplements. Peptones capacity to stimulate cell development may have a twofold effect in batch cultures and may encourage quick cell proliferation in the early stages of culture.