Collagen Hydrolysate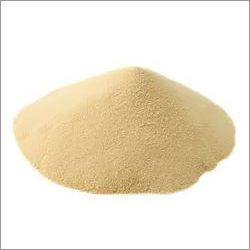 Collagen Hydrolysate
Product Description
Collagen Hydrolysate is also known as hydrolyzed collagen (HC) or collagen peptide. This is also known for enhancing the youthful appearance, alleviating joint pain or enhancing bone health. In addition, this is also widely used as a supplement in clinical trials for wound healing after any burn. We provide pure and high-quality Collagen Hydrolysate for providing maximum health benefits. It is provided with accurate composition and ph level to offer the best results with minimum or no side-effects.
Physio-chemical characteristics:
Microbiology:
25 kg HDPE/PP Laminated Woven Sack Polybag with Liner
25 kg HDPE drum with inner double sealed liner PP bag(with extra cost)
Storage: Under 30 Deg C in dry conditions
FAQ
1. What is collagen hydrolysate?
Ans - Collagen hydrolysate is a form of collagen that has been broken down into smaller pieces, making it easier for the body to absorb. It is often used as a dietary supplement to improve skin, hair, nail, and joint health.
2. What are the benefits of taking collagen hydrolysate?
Ans - Collagen hydrolysate is believed to help improve skin elasticity, reduce wrinkles, promote stronger hair and nails, and reduce joint and muscle pain. Additionally, it may help improve digestive health and reduce inflammation.
3. How much collagen hydrolysate should I take?
Ans - The recommended dosage of collagen hydrolysate varies depending on your individual needs and health goals. It is best to speak to your healthcare provider to determine the best dosage for you.
4. Are there any side effects of taking collagen hydrolysate?
Ans - Collagen hydrolysate is generally considered safe and well-tolerated. However, side effects may occur in some individuals, including nausea, heartburn, and diarrhea. If you experience any concerning symptoms, please speak to your healthcare provider.